Rates:
700 euros per week* - Bedrooms : 5 Bathrooms : 5 Sleeps : 10 max * Except from New Year's Eve and the Carnival
Ideal for families and water sports enthusiasts, with kite-surfing and sailing opportunities nearby.
Safe, great ocean views & preserved landscape.
google Map: mapa
See
larger map
Location:
Uruau is a safe small fishing village 62 miles from Fortaleza (one-hour drive), the state capital of Cearà. It has become a famous surfing and kitesurfing spot, perfect for both beginners and professionals, thanks to the inland lagoon 1600 feet from the house.

Surrounded by sand dunes, Uruau has a pleasant climate with temperatures ranging from 82° to 86°F and a regular trade-wind.

Hirings and reservations

Contact Europe:

Jean-Pierre BOYER
10 rue Clot-Bey
38000 Grenoble
FRANCE
Such: 04 76 43 22 44
Mobile: 06 18 76 02 68

email: jpboyer0545@gmail.com

Contact Brazil:

Dejaci: in Uruaù
phone: 005585 999025487
email: dejaci0402@gmail.com

Karin: in Fortaleza
phone: 005585 32429812
and 999696413
email: Karinboris@gmail.com
Description of the house :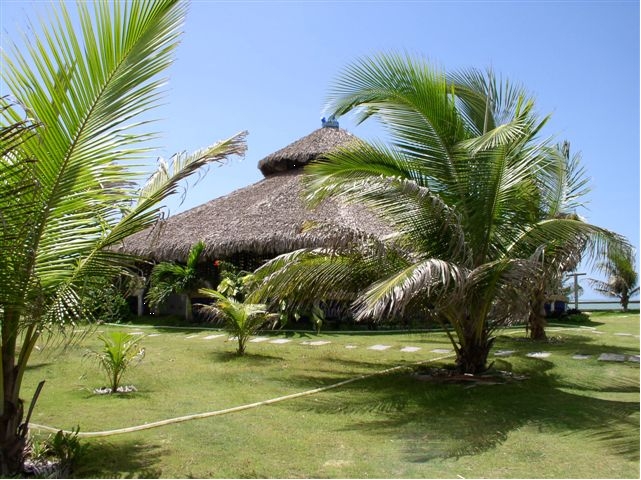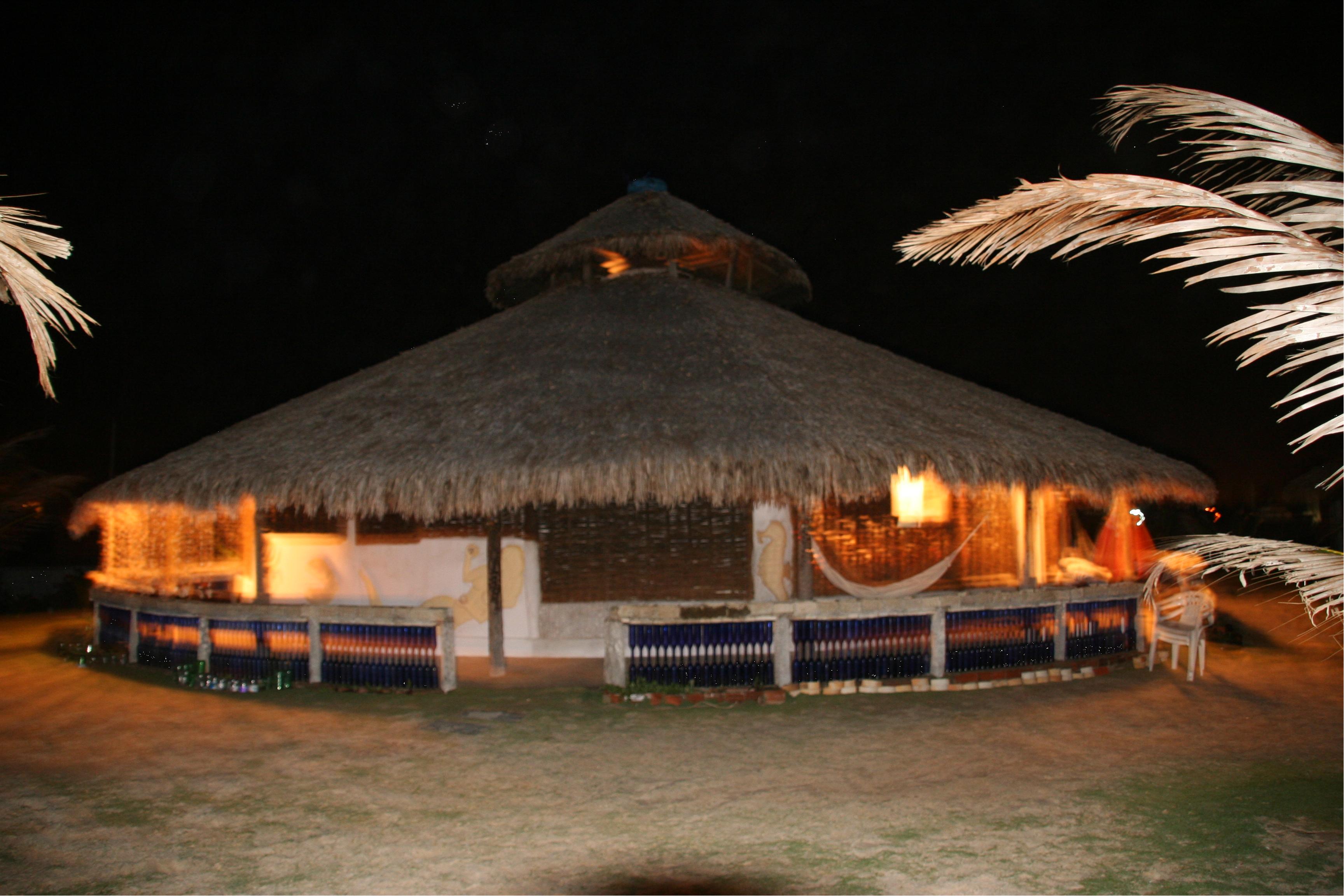 The house (oca) is 60 to 160 feet from the sea, depending on the tide level. It's a traditional indian house of 660 square feet that has been renovated and modernized. It is built on a 4000 square feet closed garden.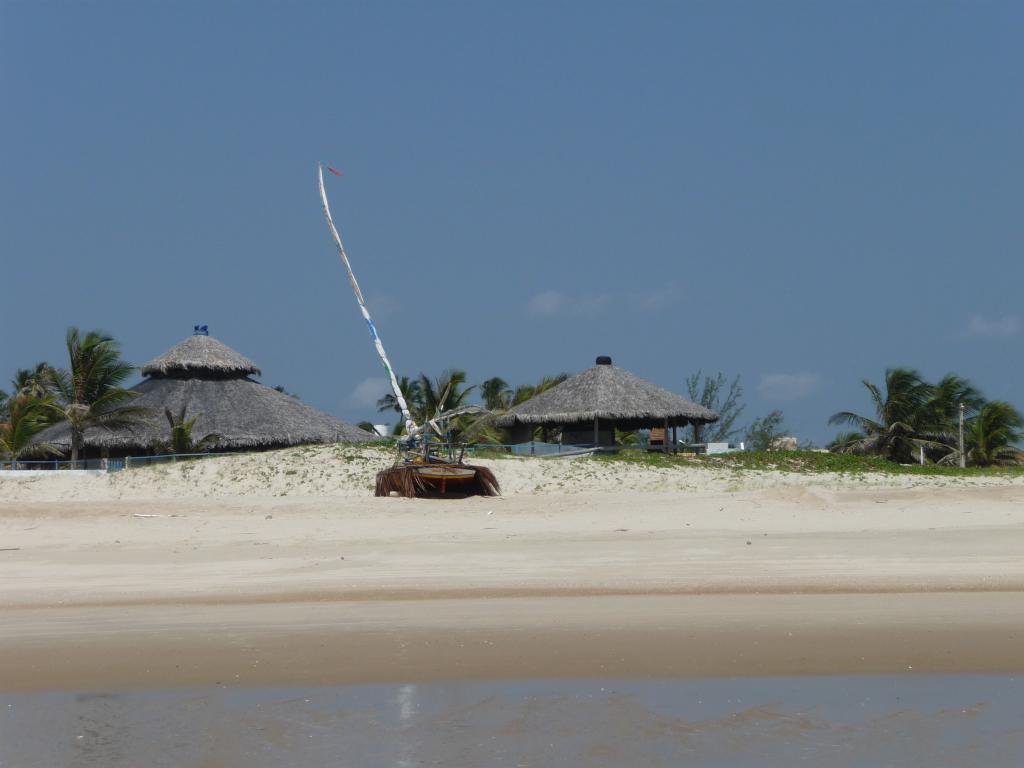 The house has its own watchman (caseiro). He and his family can provide you with a web connexion. They can also cook, clean and babysit if needed. The floor is made of concrete & the walls of bricks. The roof is made of 2 overlaping layers of palm leaves and wood (cipo) to create a natural air circulation and air-conditioning.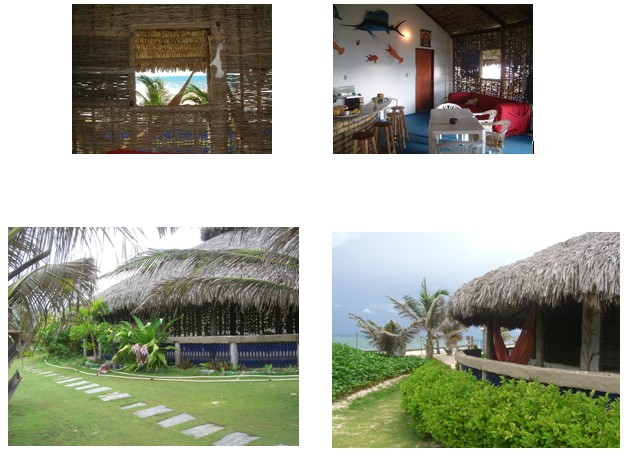 The house is circular with an outside passageway and organized in 3 separate apartments and a single room, totaling 5 bedrooms of 2 single beds, each having its own bathroom and toilet. The biggest apartment (250 sq. feet) faces the sea, and includes 2 bedrooms separated by a living room including a large kitchen. The 2 smaller apartments have their private kitchen corner with a table, a gascooker and a fridge.

Aside from the house is a separate circular «terrace» protected from the sun, with BBQ, toilets and a sink, which mlakes it great to eat and dance !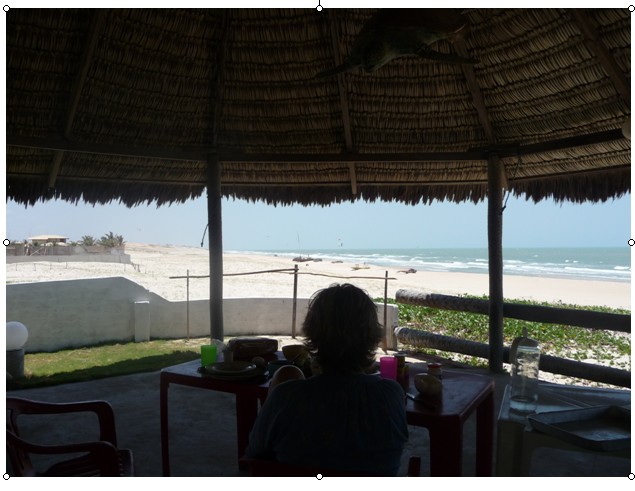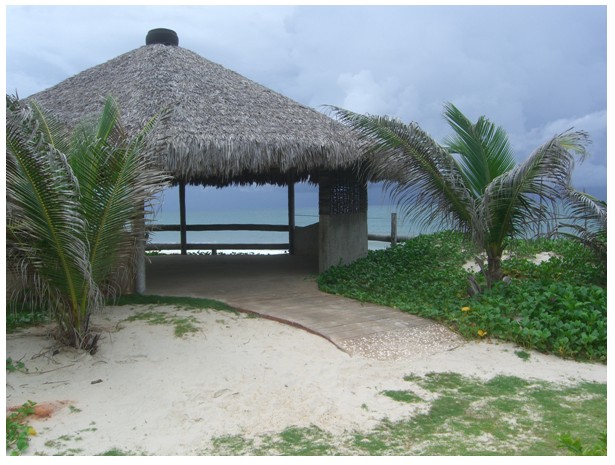 Ways, transport, routings:
Fortaleza has an international airport with regular direct flights worldwide.
Companies: TAP, Air France, ALITALIA
A taxi will wait for you at the airport that will take you to Uruau in 1 hour time.
Local attractions
You can find numerous places to shop, buy handicraft, small supermarkets, restaurants, cafés, beachbars, webcafés and kitesurfing teaching schools.

4 to 13 miles away from Uruau, are Sucatinga, Berimbe and Cascavel and its big saturday market and cattlle fair.

Traditional local rodeos and « forros », popular local dances are also great to attend to.
Cheap minibus excursions and visits can take you shopping in Fortaleza.

You can also hike, visit other traditional villages, stroll about "The Maze", amazing colored sand dunes and see refreshing springwater waterfalls nearby.

Renting a buggy in Uruau (with or without a driver) enables you to explore inland and distant sea shores.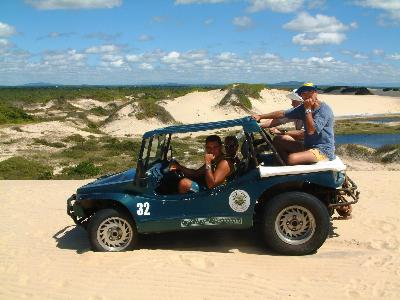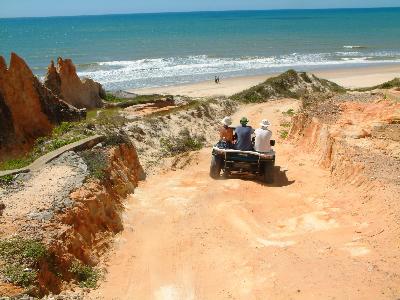 Local water activities : morey, surfing, fishing excursions with local fishermen on their traditional boat, the « jangada ».

The KiteSurf school is 650 feet from the house. Their certified instructors will take you to the Flat spot with constant wind from July to December. The ocean big waves are just a few feet away for everybody to enjoy !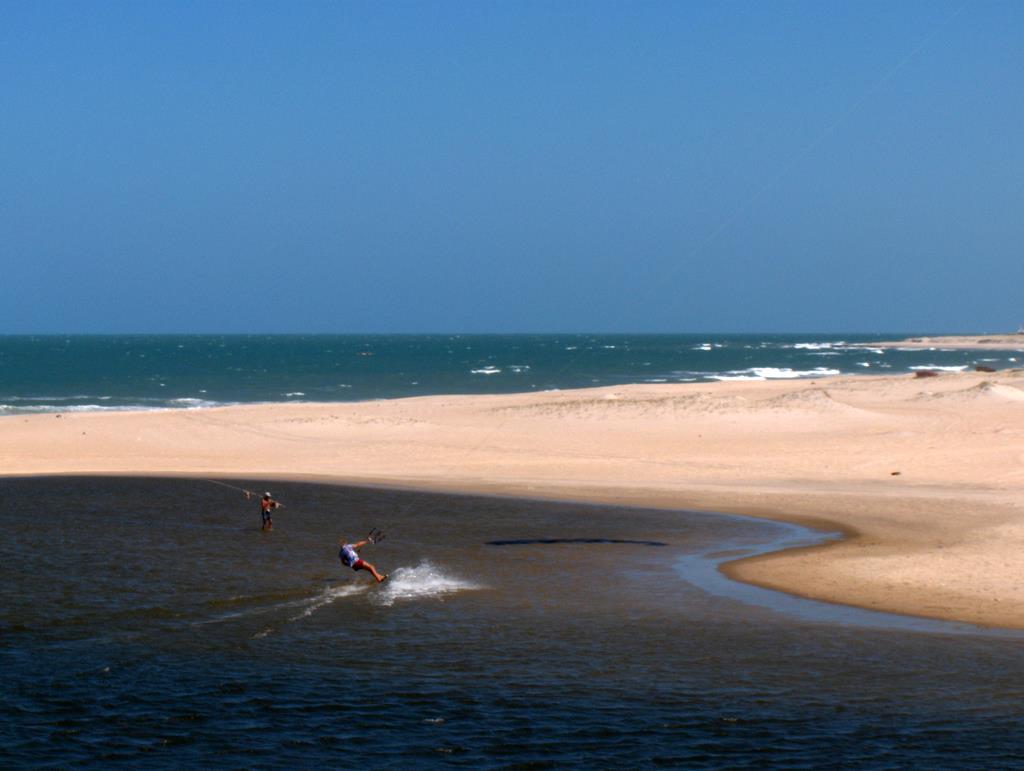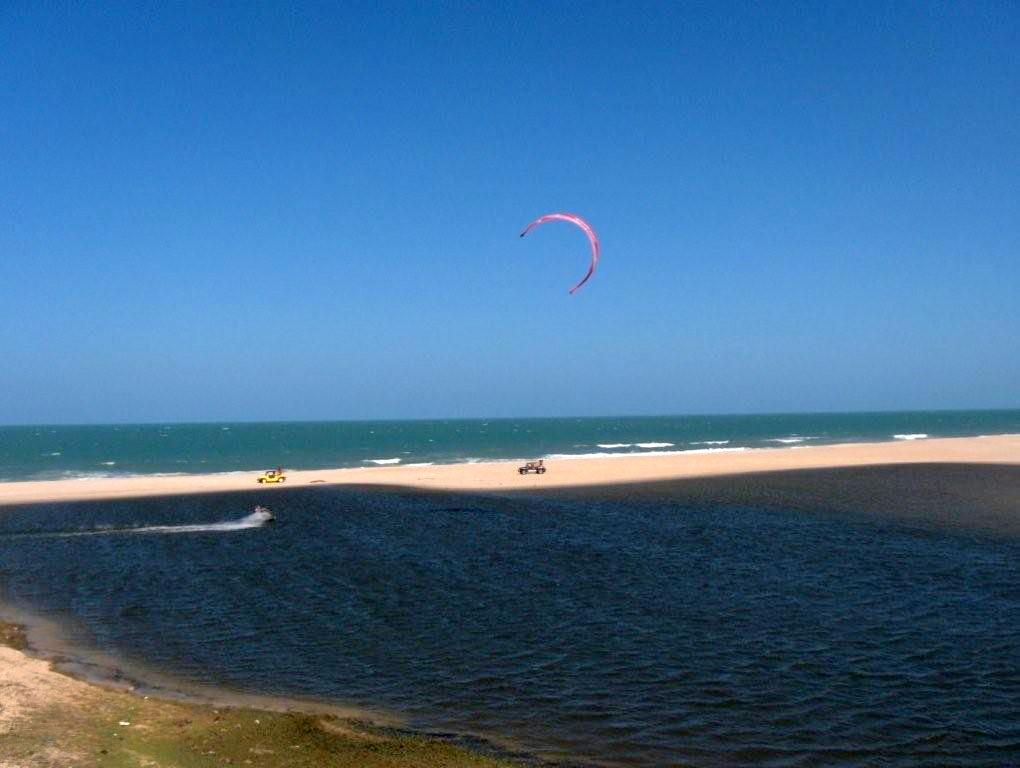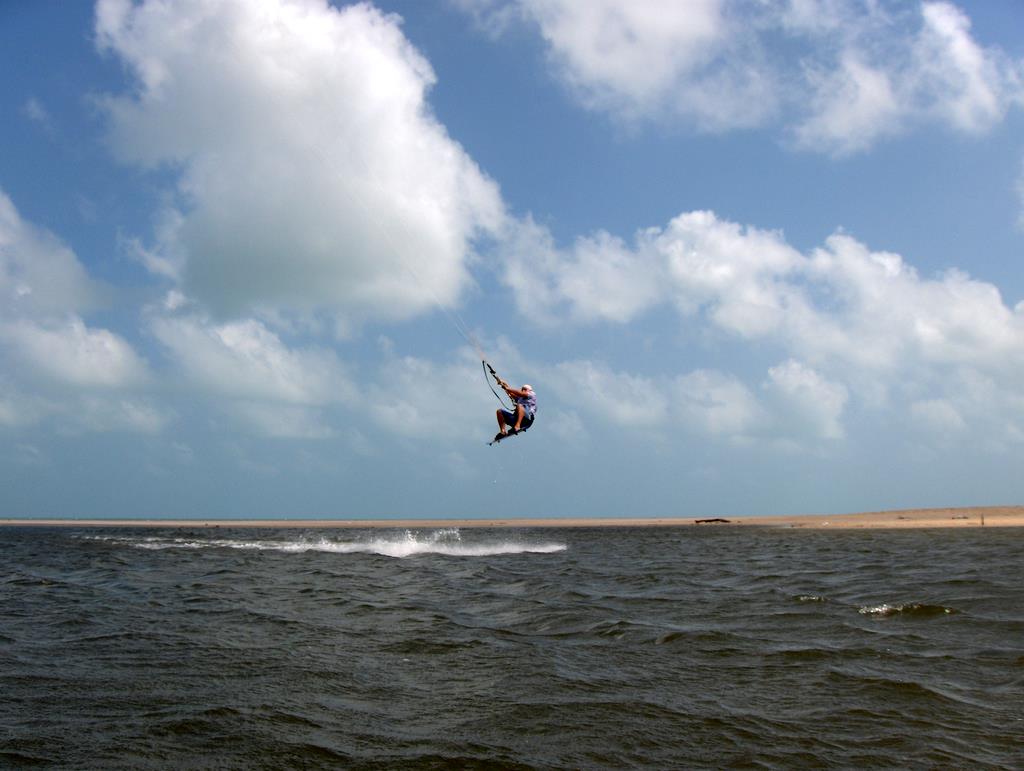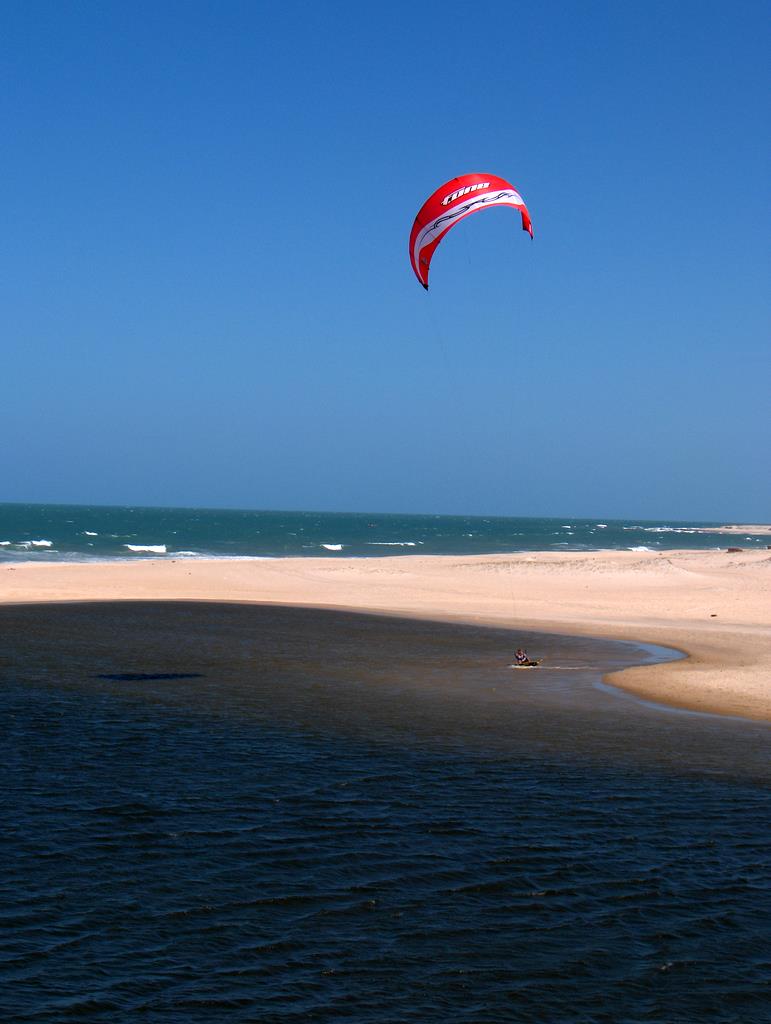 Other activities include : horse riding on the beach, kite flying, capoeira classes and events. Beach restaurants offer excellent fishes and crayfish, as well as great meat. You can rent boats, jet-skis, fishing material and surfing boards to experience surfing on the dunes !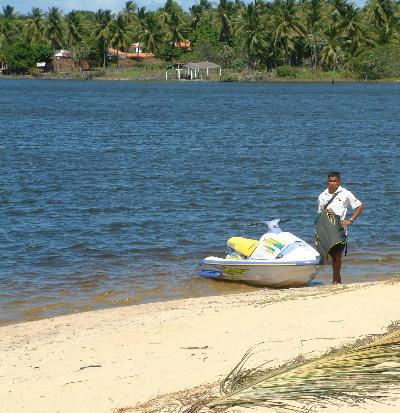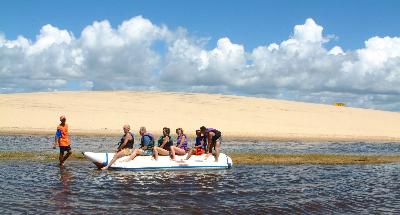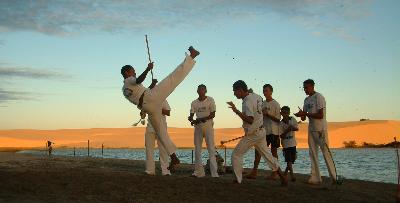 Traditional Beach House, Uruau, Northeastern Brazil 65 miles from Fortaleza
Nordeste - Brazil